Phonics
Phonics is a method of instruction that introduces children to the link between letters and sounds. It is a vital part of learning to read – children need to be taught phonics in order to understand the relationship between the letters of written language and the sounds of spoken language.
Help your child learn to read with phonics
ABC Reading Eggs is the award-winning program that helps children learn to read through fun phonics lessons, games and e-books. Your child can start learning to read today – simply register now for your obligation-free trial!
Struggling readers
One of the major difficulties children can have when learning to read is understanding phonics. Failure to grasp that written words represent the sounds of spoken words makes it difficult to become a fluent reader. 
Children who are unable to link letters to the sound(s) they make can have a tough time learning to read. Research shows that phonics instruction is essential for any program that aims to teach children how to read.
ABC Reading Eggs and synthetic phonics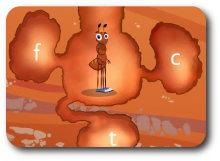 The ABC Reading Eggs program takes a synthetic phonics approach with one-on-one instructional lessons that have an explicit focus of mapping an individual letter, or letter combination, with its appropriate sound.
Each letter of the alphabet is introduced in its own lesson with a focus on reinforcing letter-sound relationships and highlighting the alphabetic principle. Try a sample lesson of ABC Reading Eggs here.
Within the ABC Reading Eggs program, the sequence of instructional activities includes rhymes, alliteration, splitting and blending syllables, phonemic segmentation and manipulation tasks.
How
ABC

Reading Eggs teaches phonics
Comprises highly structured, systematic and sequential skills-based lessons and activities.
Offers an early and continued focus on phonemic awareness as well as grapheme-phoneme (letter-sound) correspondence knowledge.
Teaches children how to synthesise (blend) all the way through a word in order to read it.
Teaches children how to segment words in order to spell them, and reinforces the connection between blending and segmenting with a variety of interactive games and activities.
Builds automaticity of a core list of high-frequency sight words.
Provides repetition of activities and re-reading of texts to build fluency.
Includes vocabulary activities that ensure reading for meaning is central.
How your child will benefit from ABC Reading Eggs' approach to phonics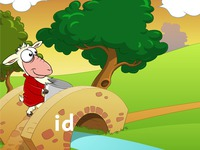 ABC Reading Eggs is based on solid scientific research and developed by a team of educators with over 30 years of experience.
The program teaches your child to *decode words into sounds and encode sounds into words* when they write and spell. This happens within a wide range of activities that feel like games, to keep your child engaged and motivated as they practise.
Each lesson ends with a book matched to your child's current reading ability, which lets them enjoy the thrill of reading on their own. The program covers all five of the essential keys to reading success: phonics, phonemic awareness, vocabulary, comprehension, and fluency.
Learn more about ABC Reading Eggs here.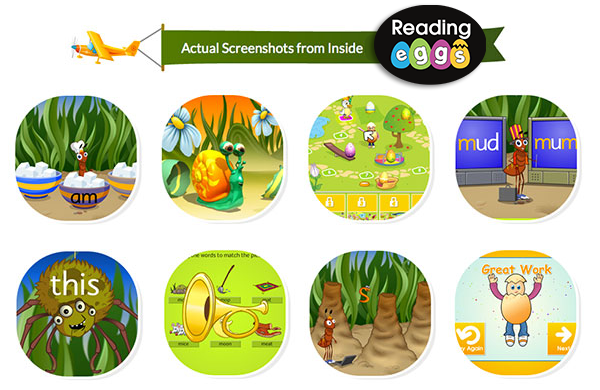 Join more than 3.4 million users from 169 countries and start your

FREE

trial of
ABC

Reading Eggs today!