Claim your 25% off ABC Reading Eggs!
Normally $79.95, SAVE $20 with promo code JUNE25
ABC Reading Eggs makes learning to read easy and fun for young children using interactive reading lessons and activities. The program is a great way for your child to prepare for school while developing a lifelong love of reading.
Start your ABC Reading Eggs journey with this LIMITED TIME offer!
Offer applies to a single full price 12 month ABC Reading Eggs subscription. See below for terms and conditions.*
Here's how to redeem your offer:
Already have an ABC Reading Eggs account? Click here to log in to your account and enter the promo code JUNE25 before checkout.
For new ABC Reading Eggs customers:
1. Register your account using the signup box on this page.
2. Follow the steps to activate your account add add your child.
3. Click 'Purchase' in the top left navigation panel and select 'Redeem Promo Code'.
4. Enter promo code JUNE25 in the box and click 'Redeem'.

Here's what your child will experience: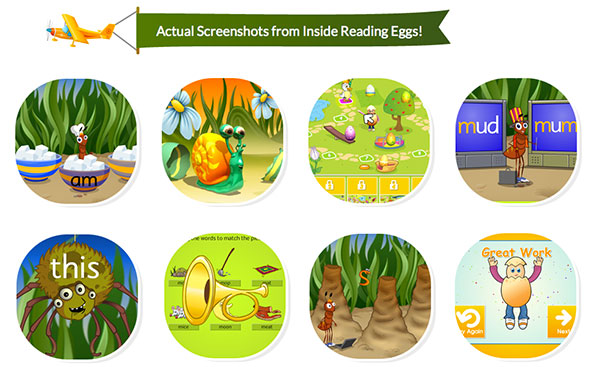 Terms & Conditions
*This offer only applies to a single full price ABC Reading Eggs 12 month subscription purchase, cannot be claimed in conjunction with any other offer, and is only available to Australian customers. Expires 14 June 2017. Not applicable for schools or teacher accounts.