Download your free school readiness checklist
Is your child starting big school next year?
Getting our kids ready to start school for the first time can be a daunting experience. That's why our educational experts at ABC Reading Eggs have put together a free school readiness checklist and activities to help you and your little one feel confident about starting school.
Download your free school readiness checklist by entering your email in the box provided.
School readiness checklist
Letter recognition activity
Shapes and colours activities
Pre-writing activity
Scissor practice
Plus more!
Get school-ready today!
By supplying your email address to ABC Reading Eggs, you consent to receive promotional emails from ABC Reading Eggs. You may opt out of these emails at any time by following the specific opt out instructions within the communication we send.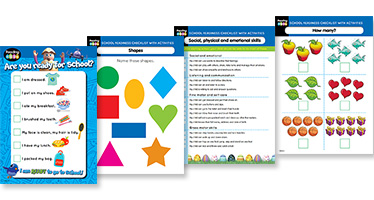 This checklist is brought to you by ABC Reading Eggs – the multi-award winning online reading program created by expert educators and used by over 10 million children worldwide.