The Learn to Read Process – How
ABC

Reading Eggs works

ABC Reading Eggs was created by expert educators with over 30 years of experience.

The multi-award winning early learning resource supports your child's learn to read journey with carefully designed online reading games and activities that are easy to follow, self-paced, and highly engaging for young children.

By incorporating Reading Eggs into your child's daily routine, you will be helping to prepare them for the same structured learning they will need to succeed and feel confident at school.

Your child can start learning to ready today! Start your FREE trial of Reading Eggs here.
---
How
ABC

Reading Eggs teaches your child to read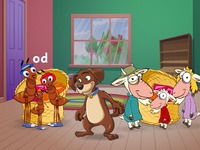 ABC Reading Eggs is based on solid scientific research to give your child the best chance at reading success.
Using the five essential keys to reading success, the program unlocks all aspects of learning to read for your child. Learn more here
The lessons use colourful animation, fun characters, songs, and rewards to keep children motivated.
The program is completely interactive to keep children on task.
When children start the program, they can complete a placement quiz to ensure they are starting at the correct reading level.
The program includes over 3000 online books for kids – each ending with a comprehension quiz that assesses your child's understanding.
Parents can access detailed progress reports as well as hundreds of full-colour downloadable activity sheets that correspond with the lessons in the program.
The program allows children to experience learning in their particular type of English: British English, Australian English or American English. Click here to learn more.
---
A breakdown of the learn to read process with
ABC

Reading Eggs

Learn essential reading skills

Children complete animated online lessons where they learn essential reading and phonics skills. The variety of fun activities within each lesson provides the repetition needed for these skills to become part of the child's long term memory.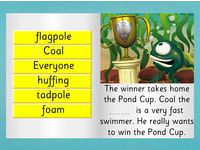 Read books online
Children gain confidence by reading online books that only contain words they have already studied in the program. There are over 2000 levelled books in the ABC Reading Eggs program.
Earn rewards
Children gain confidence by reading books online that only contain words they have already studied in the program. For further reinforcement, they can also read the real books at home if they have the ABC Reading Eggs book packs.
Complete quizzes
After 10 lessons, children complete a quiz. This provides you with a report of what your child is learning. Children can repeat the online lessons as many times as they like to reinforce key learning concepts.
---
Learning to read can be easy and fun – start your
FREE

trial of

ABC

Reading Eggs today

Join over 20 million users worldwide and see how your child can learn to read in just weeks. Start your FREE trial of ABC Reading Eggs today!