Eggy Numbers

Learn to count with Eggy Numbers 1 to 10!
Your child can take their first steps into the wonderful world of maths with Eggy Numbers 1 to 10 – the interactive app for the iPad and iPhone that teaches children aged 3+ how to identify, write and count numbers 1 to 10!
Featuring 7 highly motivational games, Eggy Numbers 1 to 10 makes learning to write and count numbers a fun hands-on experience for young learners. Using the 'tap' and 'touch and drag' interactivity of the iPad and iPhone, three games focus on teaching children how to write each number – first by tracing over a dot-to-dot and number shaped visuals, then by drawing the number from memory. Four more games develop a conceptual understanding of numbers and their value, where children need to count items and match numerical values to pictures.
Your child will love discovering this new world of numbers with 'Buddy the Acorn' as their helpful guide. The engaging visuals, catchy music and fun sound effects will make their learning experience highly enjoyable and rewarding!
Eggy Numbers includes 7 fun numeracy games including Dot-to-Dot, Copy the Number, Draw the Number, Number or Not, Count with Buddy, Number Ring and Number Dominoes. There are also 138 golden acorns and 18 critters for children to earn by completing activities.
Key Features
Suitable for children aged 3+.
Learn to identify, write and count numbers 1 to 10.
7 highly interactive games.
3 difficulties to choose from.
Highly instructive handwriting games commit numbers to memory.
Counting activities develop the basic numeracy skills essential for future maths development.
Fun rewards to earn including 138 golden acorns and 18 critters to hatch and collect.
Choose between 3 accents – Australian, UK and US.
Available for iOS devices.
Eggy Numbers is brought to you by the makers of ABC Reading Eggs – a team of educators with more than 25 years of experience in early childhood education.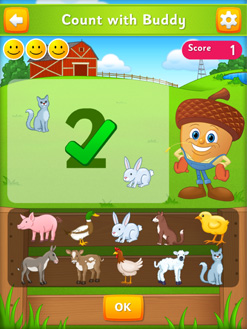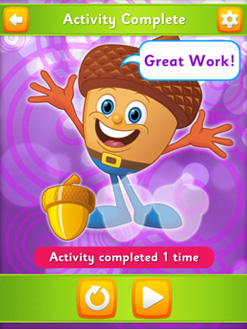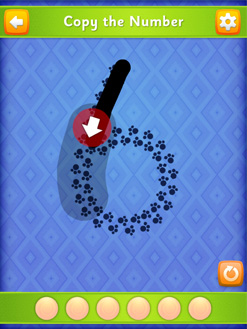 Definitely the best app I have purchased for my daughter...So helpful and she has so much fun! - Google User Review

If you have any questions about Eggy Numbers to 100, please email us at apps@readingeggs.com.
Other apps you might like: