Homeschooling is having a resurgence, with many families realising it's the best way for their children to learn. It's also highly convenient and can be cost effective to boot. If you've been thinking of jumping on the homeschool bandwagon, there's great news – it's easier than ever, for kids and parents alike!
Educating kids at home is all about choice, and homeschool apps take flexibility to another level. They provide countless ways for kids to access an education tailored specifically to their needs, wherever it suits them – in a fun way. Parents get a look in too, with apps to aid them in a multitude of ways; from creative lesson ideas to keeping up with all the planning and organisation that's crucial to a homeschool running smoothly. The relative affordability of apps is a bonus.
Which homeschool apps?
So which apps will work for your family? No need to be overwhelmed! We've taken the guesswork out, picking the best of the bunch to meet all your needs and make homeschooling easy‑peasy. We've compiled 21 of the best homeschool apps for everything including:
Science

Attendance taking

Curriculum ideas

Music lessons

Social / Field Trip planning

Art & animation and many more!

Science

Attendance taking

Curriculum ideas

Music lessons

Social / Field Trip planning

Art & animation and many more!

Cost: Free 30‑day trial for up to 4 children
Best Features:
Multi‑award‑winning online reading & maths program for kids aged 2⁠–⁠13

Amazing value with access for up to four children, to all five learning programs

Includes ABC Reading Eggs Junior (Ages 2⁠–⁠4), ABC Reading Eggs (Ages 3⁠–⁠7), Fast Phonics (Ages 5⁠–⁠10), ABC Reading Eggspress (Ages 7⁠–⁠13) and ABC Mathseeds (Ages 3⁠–⁠9)

A great way to give your child positive screen time that's safe, ad free and fun

Kids get a confidence boost as they complete steps and are motivated to build on their learning

User friendly to navigate with cute characters children love.
Created by experts and based on solid research, the exceptional learning program available on this homeschool app has helped thousands of homeschooled children learn to read and hone their mathematics skills. The fun, interactive ABC Reading Eggs Apps are brimming with engaging games, activities, songs and 3000 e‑books to keep kids motivated, while learning on the go. The app is perfect if you'd like to plan a structured homeschool curriculum, as there's a comprehensive range of research‑based online lessons. It's also great if you prefer a child‑led approach with self‑paced lessons – just choose what's currently fascinating your child from the many options on offer. Did you know that to 91% Homeschool educators have seen a noticeable improvement in their child's reading skills after using ABC Reading Eggs?
We recommend starting the process by getting your child to do the short ABC Reading Eggs placement test, which matches them to the perfect lesson for their ability. Lessons progress at your child's pace and can be repeated as many times as they need.
"I love ABC Reading Eggs for several reasons. The most important reason is because my struggling readers love ABC Reading Eggs and are making so much progress! I use it to guide my homeschool instruction for both of them. They do not resist and they love when my direct instruction aligns with the skills, they have practised on ABC Reading Eggs. Sometimes I use ABC Reading Eggs as a preview of material and sometimes as a review. It is very effective either way. I wouldn't want to homeschool without it! The data is great and so are the supplementary resources."

– Amy, verified reviewer

Cost: $6.99 a month or $59.99 a year
Benefits:
Over 80 scripted lesson plans

Complete Scope and Sequence for each grade

Takes kids from zero to Javascript.
Kodable bring coding to kids, with games and activities that teach how to think like a programmers to writing code for their own built‑for‑kids interface. Prepare your child for future jobs by helping them understand computer science.

Cost: Free Trial (Access it free within the ABC Reading Eggs App)
Best Features:
The perfect homeschool Maths app to teach essential early numeracy skills for kids aged 3⁠–⁠9

200 highly engaging maths lessons

Printable worksheets to help plan homeschool maths lessons

Exciting rewards to build kids' confidence and love of maths.
Make learning essential maths skills a blast with ABC Mathseeds today!
ABC Mathseeds teaches kids the core maths and problem‑solving skills they need with fun, highly interactive and rewarding lessons. The combination of highly structured lessons with exciting motivational elements, makes it a must‑have tool to homeschool kids in maths.
Many parents report that they've seen a big improvement in their child's numeracy skills and eagerness to tackle maths problems. Kids love the cute characters and building on their maths ability while earning golden acorns.
"My 4‑year‑old loves ABC Reading Eggs and ABC Mathseeds […] He asks to do it every day and it keeps him occupied while I tackle subjects with my older kids."

– Celena, Homeschooler

Cost: Free with in-app purchases
Benefits:
Instant panic alerts mean kids can contact you instantly if they get into trouble

Phone logs

Geofencing Benefits

Helpful resource for teaching about internet safety.
You've still got to keep an eye on kids even when you're schooling from home. Try this parental aide as a homeschool app. It allows you to block apps on children's phones with just a tap. It also helps you manage their screen time, and keeps you informed about their whereabouts.

Cost: Free with in-app purchases
Benefits:
Cozi At‑Home Routines resources balance the entire household's schedule. Say bye to your whiteboard, multiple family members' calendars and post its, and combine everything from homeschooling schedules, excursion, and holiday plans to shopping lists the whole family can contribute to.

Cost: Free
Benefits:
A good choice if you can't make it to in‑person lessons

Lots of different songs and genres to choose from

Keeps track of progress.
Did you know learning to play piano is not only a fantastic skill, but can also help kids with other subjects? Homeschool apps are great for teaching music. Think of music lessons in terms of learning patterns, organisation, grouping, and even fractions! This piano focused music app offers courses on scales, and it helps with sight reading skills too. If you have a mini‑guitar hero you can also try Yousician. This app also offers courses for Ukulele which is a great instrument for little hands to begin their music careers with.

Cost: Free
Benefits:
Amazing research tool for kids' science projects

Great for science homeschooling ideas

Apply filters to explore items that match your child's areas of interest.
This is one of the best homeschool apps for budding little scientists. Sponsored by the National Science Foundation, the app features a huge array of up‑to‑date science videos and high‑resolution photos.

Cost: Free
Benefits:
Socialise with new local home‑schooled friends

Meet up for group excursions and events

Join a homeschooler support group.
A great platform for connecting with other homeschooled kids or homeschooling parents. Be part of a local like‑minded community and share ideas with others in the homeschooling trenches.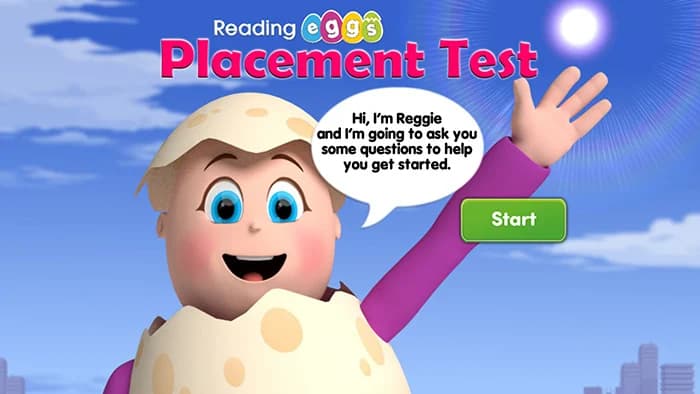 Access hundreds of homeschool apps resources online to support your child's reading and maths learning from home. Free Trial

Cost: Free
Benefits:
Create, edit, and share lesson plans

Organise your timetable, subjects, and semesters

Take photos and add files to lesson plans

Share PDFs to be printed.
Make the best use of your time with this homeschool app, by planning lessons on the go. Fast and easy to set up.

Cost: Free
Benefits:
Keeps everything in sync between your computer, smartphone, or tablet

Keep track of notes, lesson ideas and plans and articles.
This app stores everything you never want to lose which is why we suggest it as one of the most convenient homeschool apps.

Cost: Free (In App purchases)
Benefits:
Helps kids create cartoons and movie animations

You can share their animation creations on YouTube, Instagram, TikTok and other popular platforms

Offers a search for FlipaClip animations to get little ones inspired.
If you have arty kids this is probably one of the homeschool apps, they'll love the most. Homeschool apps for children should help them get practical experience when it comes to their passions – this app will make your future movie director very happy!

Cost: Free
Benefits:
Kids can engage in fun group quizzes, assignments and presentations

Create and host quizzes about what the kids have been learning

Play together with siblings or use it as a homeschool app to socialise with other homeschoolers.
This is the app to learn anything, anywhere. Quizizz is used by more than 20 million people per month in schools, homes, and offices around the world.

This app promises to bring planet earth into your child's hands. Teach them the wonders of the world including rivers, animals, mountains, volcanoes, and geography. Benefits:
Easy to navigate

Fun Games and Puzzles

Great for kids 4+

Cost: Free
Benefits:
If your child enjoys watching movies, BrainPop Jr. is the perfect homeschool app! Not only does the app provide interactive movies about science, social studies, reading, writing, maths, health, arts, and technology, but also it comes with quizzes and bonus features. BrainPop Jr. is a fun way for students to practise their critical thinking skills!

Cost: $1.49
Benefits:
Very simple to use

Learn about astronomy.
This is a great app for homeschoolers. Take a blanket out and lie under the stars for fun lessons with the kids. Star Walk 2 will help you all explore the starry night sky together.
Try ABC Reading Eggs' award‑winning online homeschool resource today
Gain access to hundreds of online reading and maths lessons, interactive learning games, live reports, 500+ worksheets, and more to support your child's learning at home.
Free Trial

Cost: Free (In App purchases)
Benefits:
Over 75 categories in this game to choose from

Students can act out each word one by one, or you can divide them into two groups to compete against each other

Available for Android, iPhone, iPad.
This versatile game is perfect if you're interested in apps for homeschoolers to play with other students over Zoom. Kids compete against each other to guess the words displayed on their foreheads as the clock ticks 10 seconds down.

Cost: Free one‑month trial
Benefits:
Set up a routine for mornings, lesson times – even bedtimes

Dynamic timers

Visual and audible activity prompts.
Do you have a child that isn't a morning person? This homeschool app brings calm to the chaos of kids' daily routines. Motivating rewards help teach your child to stay on time, and on task every time.

Cost: Free
Benefits:
Life skills are important too! This homeschool app lets you assign and track household tasks and motivate kids to complete them. This easy‑to‑use chore chart app is available for iPhone and iPad as well as on the web. If you are constantly having to nag your kids about completing their chores, then this app has been tailor‑made for your family.
This App takes care of all the practical attendance needs of a homeschooling instructor. Taking a daily rollcall is easy as is generating summary or full term reports.
Cost: Free
Benefits:
Gather and record student attendance on the go

Simple interface that allows instructors to capture and archive attendance-based records

Add class lists manually or import via email or Dropbox®

Generates reports.
Cost: Free for basic version
Best Features:
A great way for kids to learn a new language

It offers fast, bite‑sized lessons and kids can unlock new levels as they improve.
Duolingo offers game‑like lessons, fun characters, and the chance to earn points along the way. Use as a fun Homeschool app to build on kids' love of languages. They'll be saying hello in their language of choice in no time!
Cost: $12.99
Benefits:
Historical events are documented with social and historical context

History is brought to life by an illustrative timeline and little‑known facts.
Back in Time's custom‑made animations make it one the best homeschool apps when it comes to history. Take your students on a journey through time and events.
As you can see, educational apps are the perfect way for little hands to get learning in a comfortable, fun, and educational way. They also offer homeschooling parents' countless options to create lessons, find interesting activities, stay organised and keep track of their kids' learning. So, as you can see, it's well worth incorporating these affordable, handy resources to make homeschooling easy for you and fun for the kids.