Global Certificates Launch
New End‑of‑Map Certificates Available Now!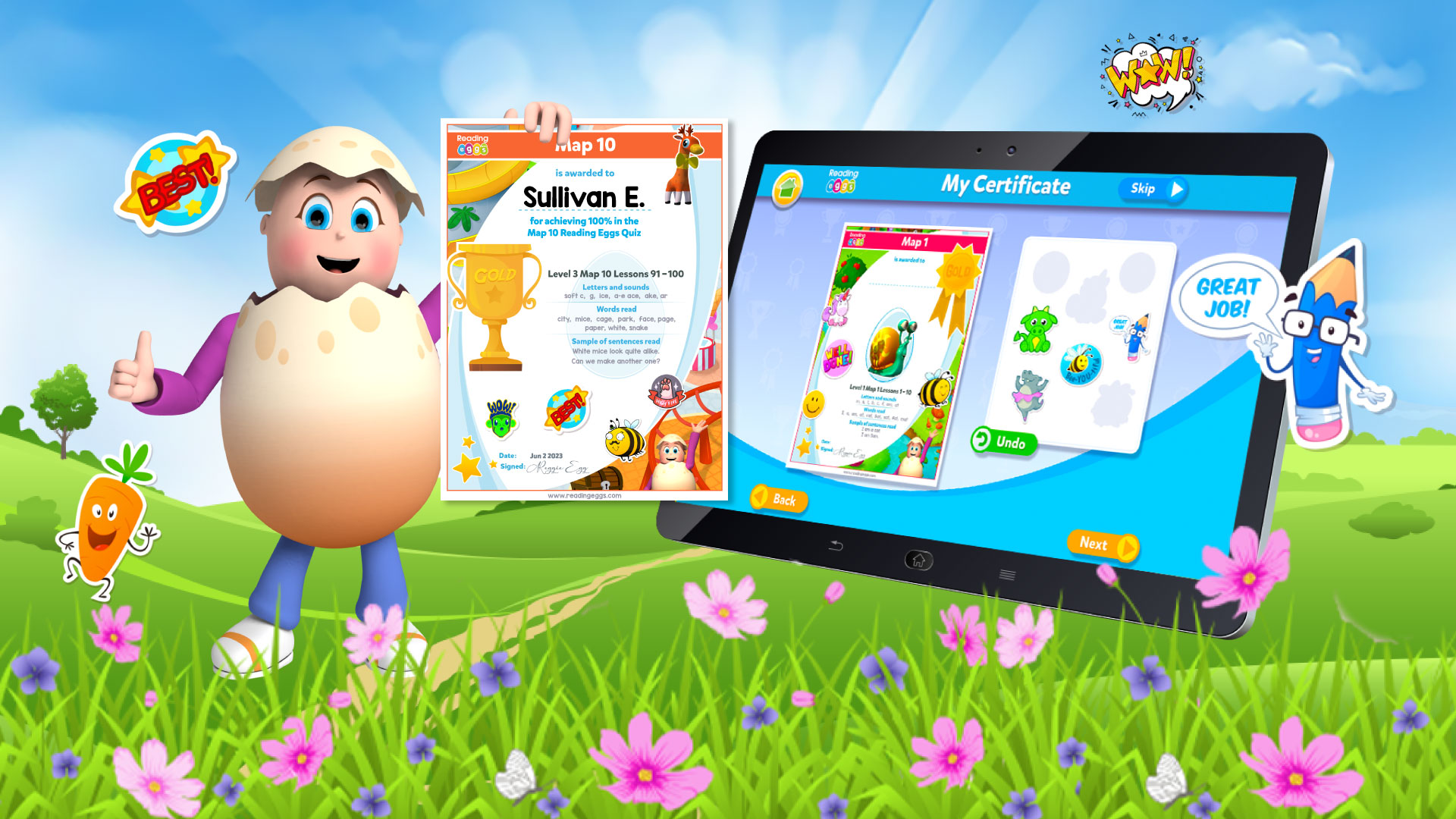 Celebrate Your Child's Achievements with Our New End‑of‑Map Certificates
Part of the magic of ABC Reading Eggs is our multi‑layered reward system, which includes golden eggs that can be redeemed for rewards, egg‑hatching at the end of each lesson to reveal new critters AND our end‑of‑map reward certificates that celebrate your child's achievements. Together, these play a vital role in boosting motivation, engagement and overall confidence when learning to read.
Recently our end‑of‑map reward certificates have been given a little makeover to highlight your child's progress AND to help you celebrate all of their achievements – and it's all emailed directly to your inbox!
Our new end‑of‑map certificates celebrate your child's achievements by:
recognising quiz completion
featuring each level, map and lesson your child has completed
displaying letters and sounds learned and words read
noting the sample of sentences read
When students can see exactly what they've achieved, they are motivated to complete more lessons and gain more confidence in their reading skills – winning!
Go ahead and explore the new certificates by logging into your account now.
New to Reading Eggs?
Try our award-winning reading program for 30 days free! Explore hundreds of lessons, fun games and exciting rewards designed to help your child learn to read. Sign up for free now!