Whether you're on the hunt for scary books for kids year-round or gearing up for some spooky Halloween season reading, exploring different story genres with your little reader is bound to be a hoot.  
From not-so-scary tales for the little ones to spine-tinglers for the bigger children, this list of the ultimate 13 scary books has something for everyone! Reading scary stories with your kids is not just a fantastic opportunity to learn and bond, it's their ticket to fall in love with reading for fun.  
Get scary stories for kids in the Reading Eggs Library - FREE!
Your free trial will unlock a vast library packed with Halloween thrills and books that'll send shivers down your child's spine – all while they hone their reading skills! Plus, access exciting reading games and more. 
Free Trial
So, grab your flashlight, prepare your best spooky voices and get ready to explore a thrilling collection of 13 scary stories for kids from the Reading Eggs Library.  
Tips for choosing the right scary stories for kids this Halloween 
When selecting Halloween books for kids, it's essential to consider age-appropriateness, individual preferences and reading levels. The 13 scary books we've chosen feature pumpkins, witches, monsters, ghosts and mysteries, ensuring there's something to delight every young reader. Whether your child is just starting their reading adventure or is an independent bookworm, these spooky tales offer a suitable book for all. 
My 4-year-old could not read at all and only knew some letters and sounds. After two weeks on ABC Reading Eggs, he was reading books of a standard that my older daughter read after two terms of kindergarten!" –  Wendy  
Not-so-scary stories for younger kids (Ages 5–6 or easily spooked!)
For younger children or those who prefer milder scares, we've compiled a list of Halloween-themed books that strike the perfect balance between Halloween fun and gentler storytelling.
1. Storylands: The Spooky Tree (Age 5)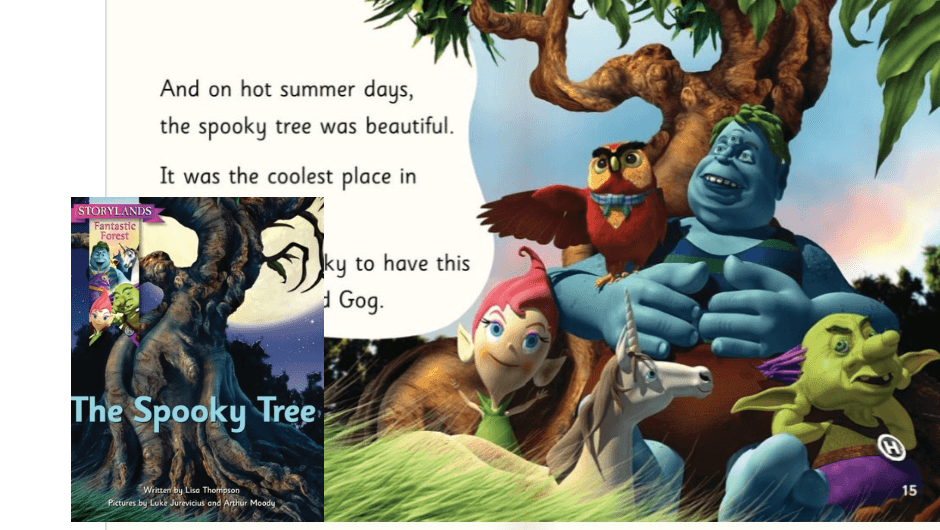 Follow the adventures of a lovable cast of characters in a haunted forest. This mildly scary book is perfect for little ones, plus there's a quiz at the end to test their understanding.
2. Halloween: What Will Be Will Be (Age 6)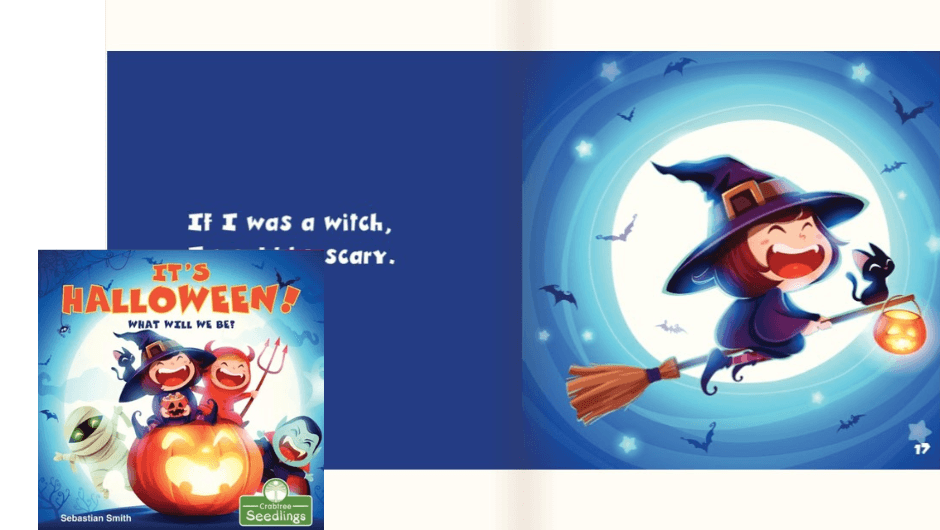 This book explores the excitement of choosing costumes and the anticipation of Halloween night! Younger readers will love this not-very-scary, book with cute, bright illustrations. Plus, it will help them recognise rhymes.
3. Easy Reads: Trick or Treat (Age 6)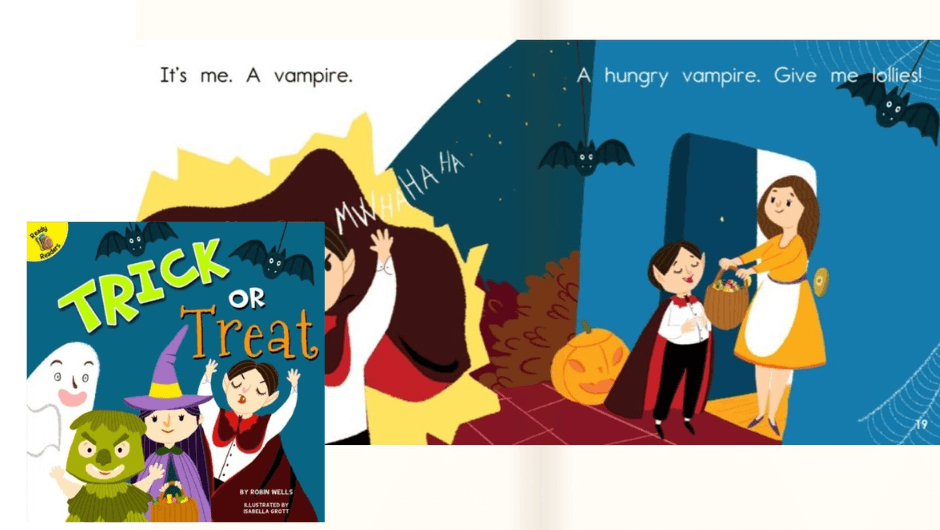 Join in the fun of trick-or-treating with this age-appropriate scary story for kids. This book is not only entertaining, but it also includes helpful praise point ideas for beginner readers and reminders of what to discuss together before reading the book, e.g., pointing to each word as they read, using pictures for help and looking for sight words in the story.
Scary stories for kids (Ages 7–9)
For kids aged 7–9, we have selected thrilling stories with short chapters and hair-raising illustrations that are sure to captivate young imaginations.
4. Spots & Stripes Halloween (Age 7)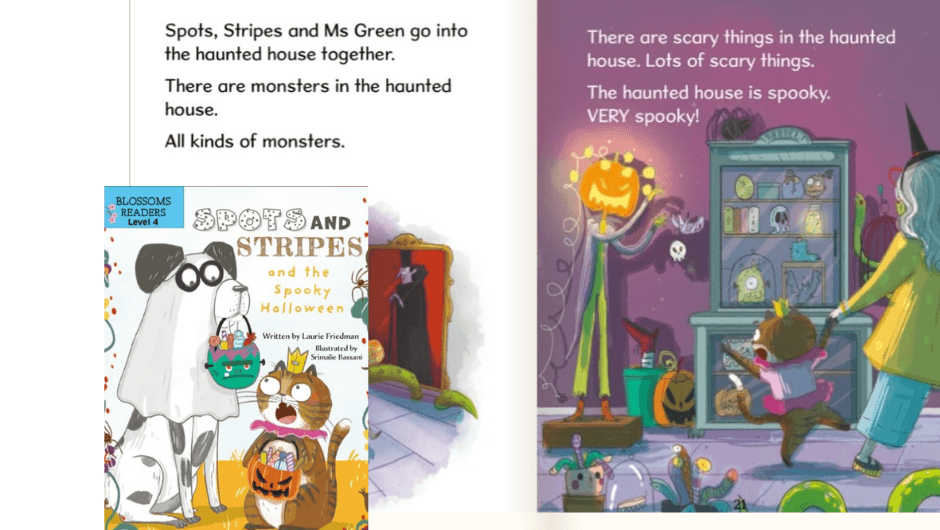 Join Spots the dog and Stripes the cat on their Halloween adventure. They're going to a haunted house and spots cannot wait! Poor Stripes is a little scared. This is the perfect book for kids feeling a little trepidation about Halloween.  
5. Ghost Mouse (Age 7)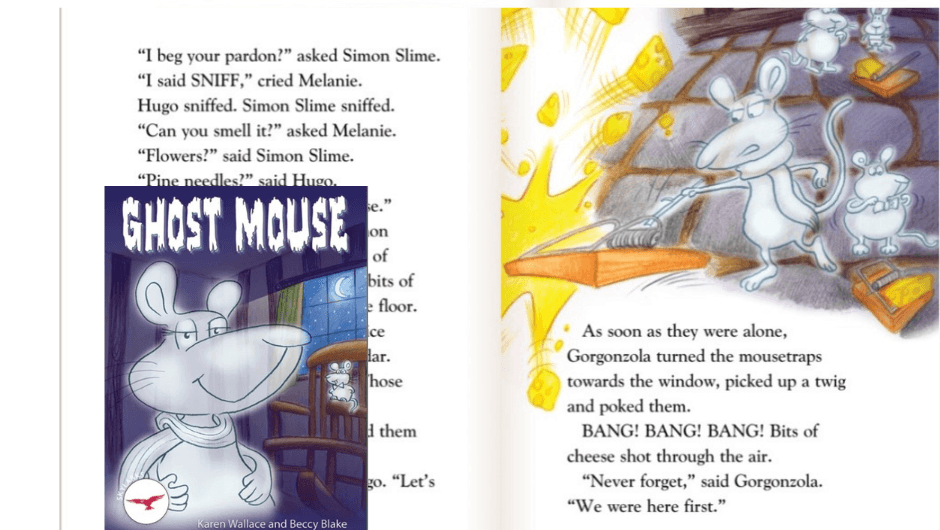 Discover the ghostly mysteries inside this engaging chapter book. Kids will chuckle as Melanie and Hugo, new cottage owners, encounter ghost mice determined to stop them from making too many changes.
6. Fright at the Museum (Age 8)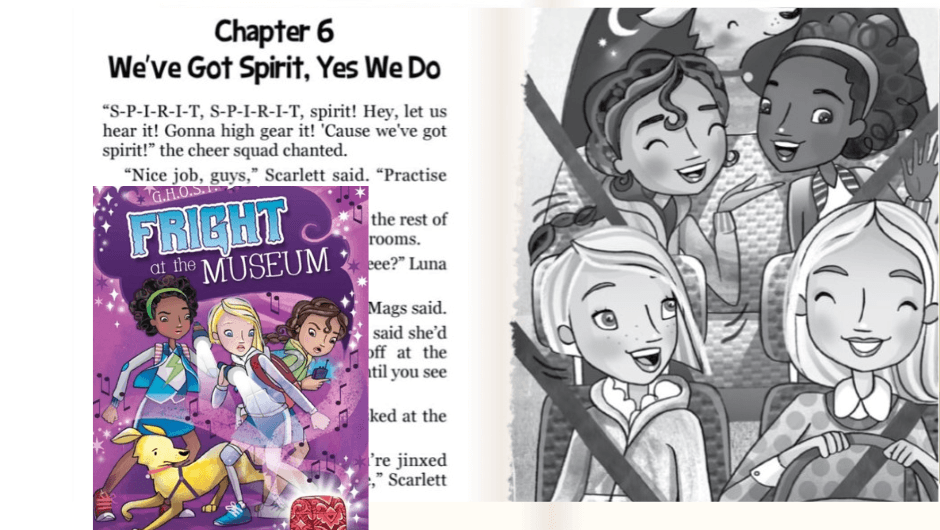 Join the GHOST Squad who are on a mission to tame the cheeky ghost of a famous writer wreaking havoc at a museum. This scary story is packed with action, diverse characters and valuable nonfiction resources.
Spine-tingling scary stories for older kids (Ages 9+)
For older children, we've selected perfectly terrifying chapter and non-fiction books that delve into themes of horror, adventure and mystery.
7. That's Scary! Gross, Frightening Facts (Age 9)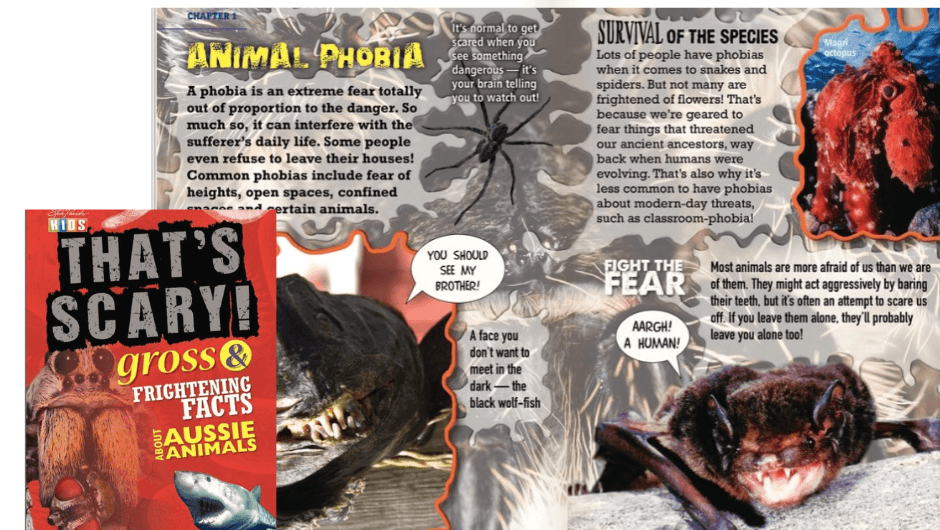 This fascinating book offers a laundry list of scariness! From the fear of snakes and spiders to horror shows or skulls, this will satisfy your curious non-fiction lover over eight enthralling chapters.
8. Dangerous Games (Age 10)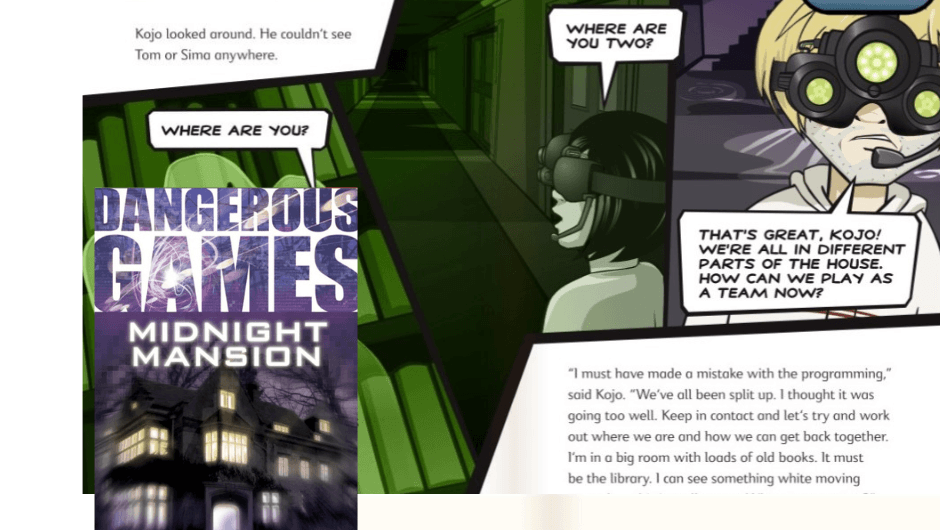 Enter a world of chilling adventures with this thrilling tale perfect for reluctant readers. Follow game designers Sima, Kojo and Tom who enter their own creations. In this scary story for older kids, Tom faces unexpected challenges as he explores a haunted house game, but he needs to watch out for ghosts who have creepy plans.
9. Haunted Beach (Age 11)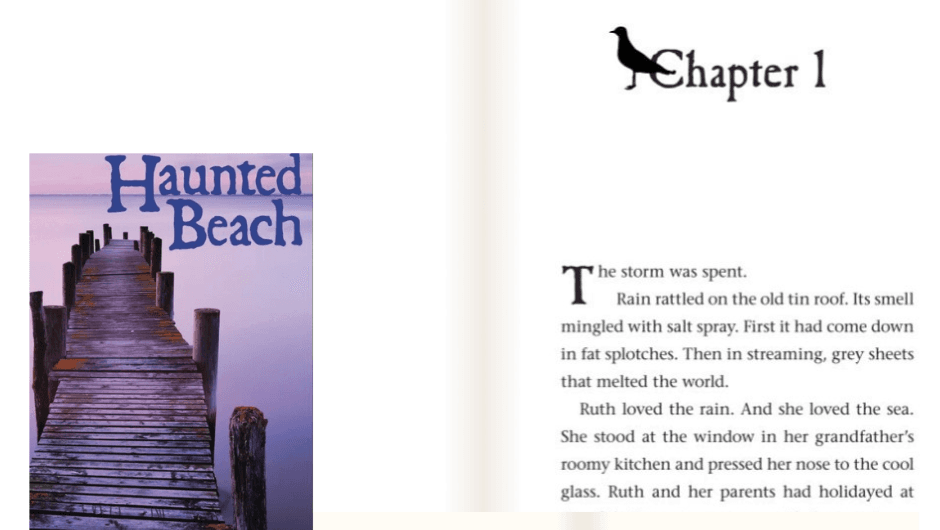 This unsettling story is a fantastic longer read for children in their upper primary and lower secondary years. Join Ruth and her family as they revisit Crayfish Cove, a cherished place her family deserted after her grandfather's tragic drowning.
10. Rex Jones: Terror Night (Age 10)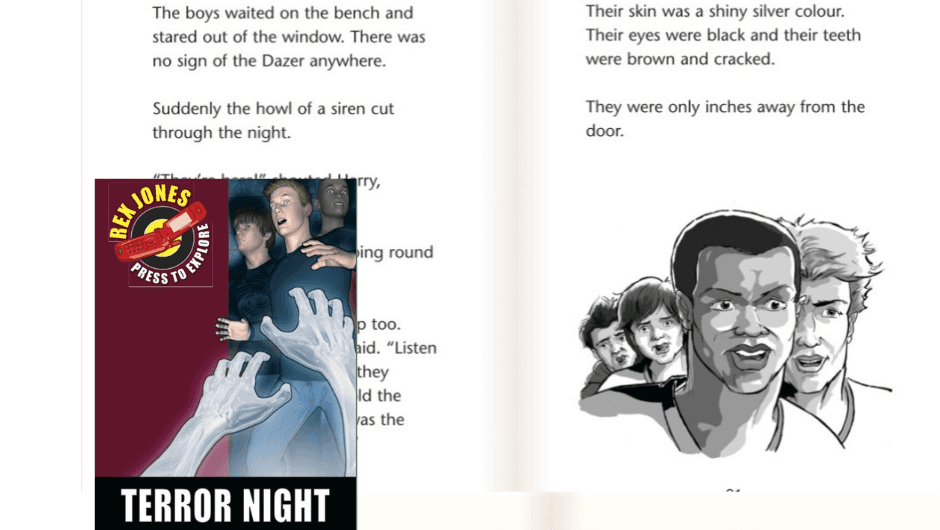 This terrifying adventure is ideal for reluctant readers, especially boys aged 9–14. They'll be on the edge of their seat as they read about Rex and his friends who face deadly creatures on a lonely road. Can they outrun death? This scary story for older kids includes a section of ideas and activities.
Haunting decodable books
Decodable books are crucial for young readers and the following titles include top tips for helping your child read. They're perfect for reinforcing literacy skills while keeping the Halloween theme alive.
11. Sleep Tight Bats (Age 7)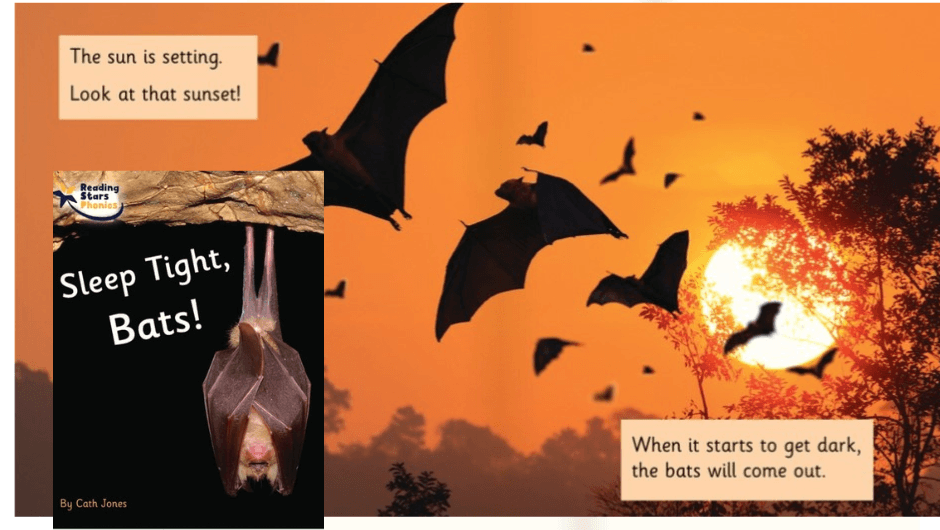 Get into the Halloween theme with this non-fiction title all about bats! This fully decodable book supports the teaching of phonics, introducing CVCC and CCVC words and the common exception words like some, come, there, little, one, when, out and what.
12. Bonza the Monster (Age 6)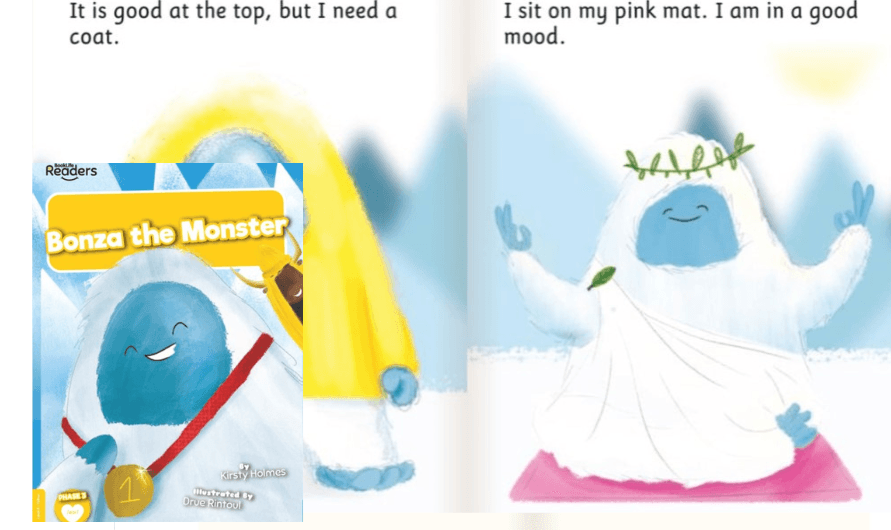 Discover in this whimsical tale. Less a scary story for kids, than a whimsical tale of Bonza the monster's daily activities. Best of all, your child will have fun while learning phonics skills with this decodable reader.
13. In the Dark (Age 6)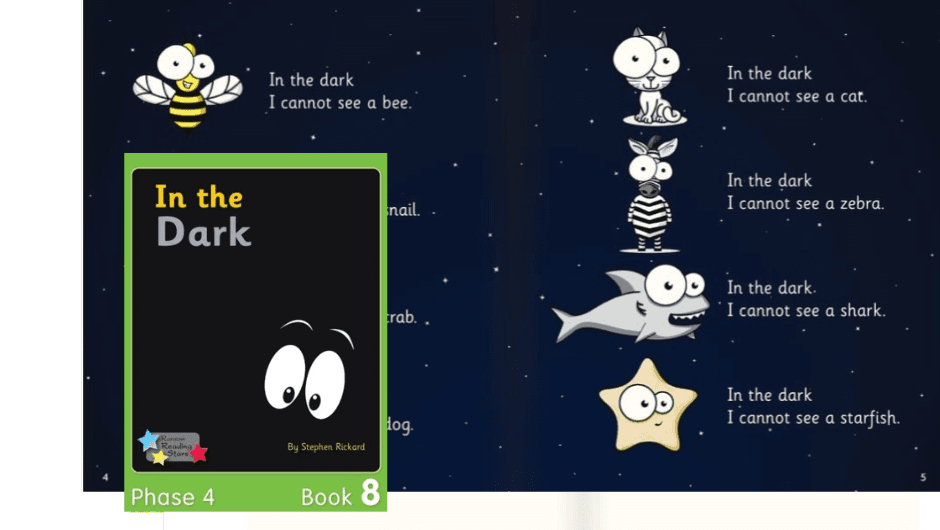 Sometimes what can appear to be a scary book for kids, can be deceiving. This decodable book is a case in point plus a great opportunity to work on phonics skills. It might just ease anxiety for kids who are scared of the dark, too!
Get your FREE trial for access to scary stories, reading games & much more
Discover a treasure trove of reading games, literacy activities and decodable books! With your free trial, you'll gain access to the Reading Eggs Library, brimming with thrilling Halloween tales and books that promise an exhilarating read.
Free Trial
Whether you were after scary books for kids in general or specifically for Halloween, exploring different genres with your child can be a memorable experience. We hope your young readers enjoy this spooky selection, whether they prefer not-so-scary books or are after a totally terrifying jump-scare read. Either way, the Reading Eggs Library book collection has something for everyone!
So, don't miss the chance to add a spooktacular touch to your Halloween season or simply enjoy the thrills of these engaging stories year-round. Reading scary stories for kids is not only a fun pastime but also a gateway to the wonderful world of reading.