Welcome to the wonderful world of reading for 5-year-olds! Learning to read at this age is a significant milestone that can have a lasting impact on your child's academic success and personal development. 
This is why we're exploring the importance of selecting the right books for your little one, sharing characteristics of great reading material and even recommending some fantastic books that are just right for 5-year-olds. Let's set off on this literary adventure together! 
Choose from over 3,500 books for your 5-year-old  
Get a free trial today, to explore ABC Reading Eggs' multi-award winning program with engaging reading lessons, fun literacy games and a vast library of age-appropriate e-books. Our placement test ensures personalised progress, while our ever-growing book collection will spark your child's passion for reading.
Free Trial
Around the age of five, children reach cognitive development milestones that make it an ideal time to start learning to read. This is when they transition from preschool and exposure to books can significantly help with their vocabulary development, comprehension and imagination. 
ABC Reading Eggs was exactly what we needed to help "flip the switch" for my 5-year-old kindergartener when it came to reading. In just a few short months she's reading anything and everything she sees." – Kashmir Campbell 
5 characteristics of perfect books for 5-year-olds 
1. Age-appropriate
Make sure that the content is suitable and engaging featuring simple, repetitive language perfect for early readers.
2. Captivating themes
Look for books that align with your child's interests, whether it's animals, adventures, sports or relatable characters and situations. 
3. Vibrant illustrations 
Opt for books with colourful and captivating illustrations that enhance the storytelling experience and keep your child visually engaged. 
4. Interactive elements 
Choose books with interactive features like read-aloud options and quizzes, or physical books with flaps and textures for a hands-on experience. These elements are particularly engaging for some kids. 
5. Educational value  
Go for books some of the time that feature educational content like letters, numbers and interesting facts about your child's world – presented in a fun way of course!  
5 books for 5-year-olds from the Reading Eggs Library 
So now that we've covered what makes the perfect books for 5-year-olds, here are five fantastic reads your little one is sure to love. Find these books and over 3,500 others in the Reading Eggs Library - with all kinds of themes and genres your reader is sure to find a book that's right up their alley! Once they've read the suggestions below, ask them to choose some more, so they continue building their literacy skills.
1. Clem the Clam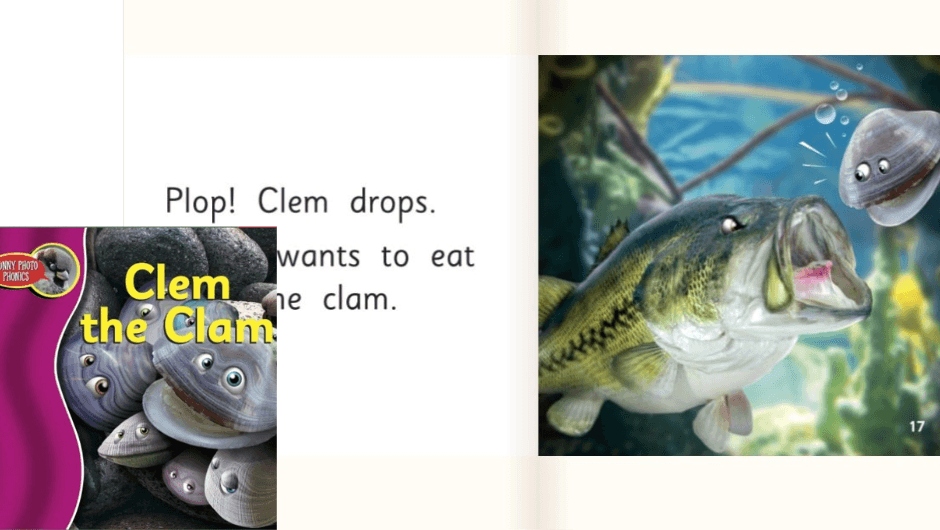 This phonics series reader will not only thoroughly entertain your child, but also help build their growing knowledge of sounds and spelling relationships. It includes sections that guide you with questions to ask, suggestions to practise fluency and ways to discuss speech marks within the book. Towards the end, you'll discover a page where your little one can practise reading specific words categorised into "Words You Know," "Try These Words" and "You Also Know These Words" to reinforce skills. Plus, there is an end-of-book quiz too!
2. A Place for Everyone - Readers Theatre 1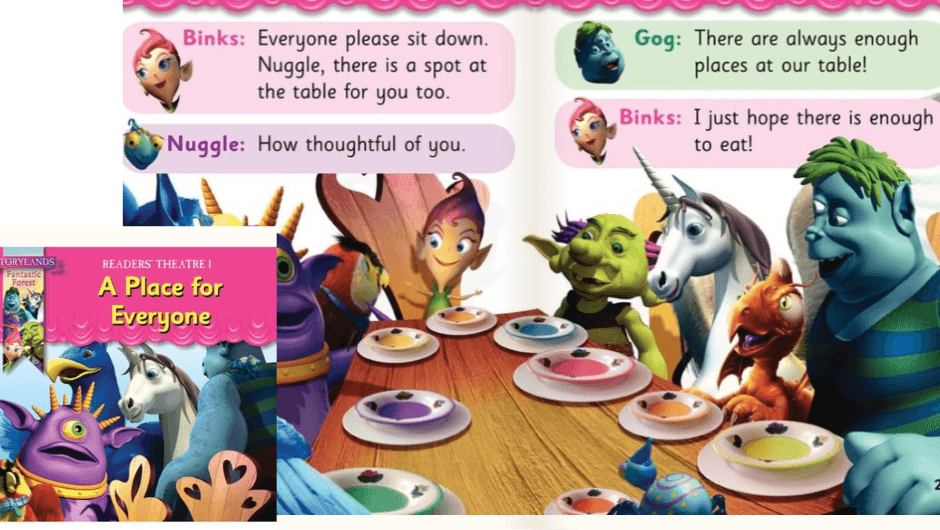 If you have a child with a passion for drama, they'll love this play from the Fantastic Forest series! Introducing your child to different genres is a great way to show them the variety of books they can explore. This colourful, fun tale features multi-level scripts to build comprehension and fluency. Not only is there a lovable cast of characters, but there are also craft suggestions at the end to create simple props.
3. The Dentist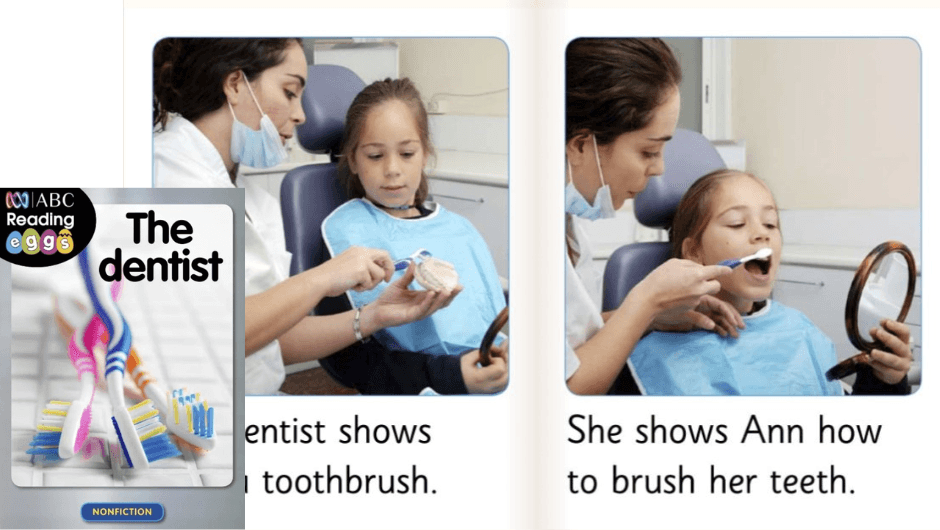 Non-fiction books are a great way to introduce 5-year-olds to new situations, such as visiting the dentist. Your young reader can come along for Ann's appointment as she sits in the dentist's chair, has her teeth checked and is shown how to brush her teeth by a kind dentist. Non-fiction books offer wonderful opportunities for questions and discussions. Once they've read this book, they can give the end-of-lesson quiz a go to reinforce their understanding.  
4. Mad Fun!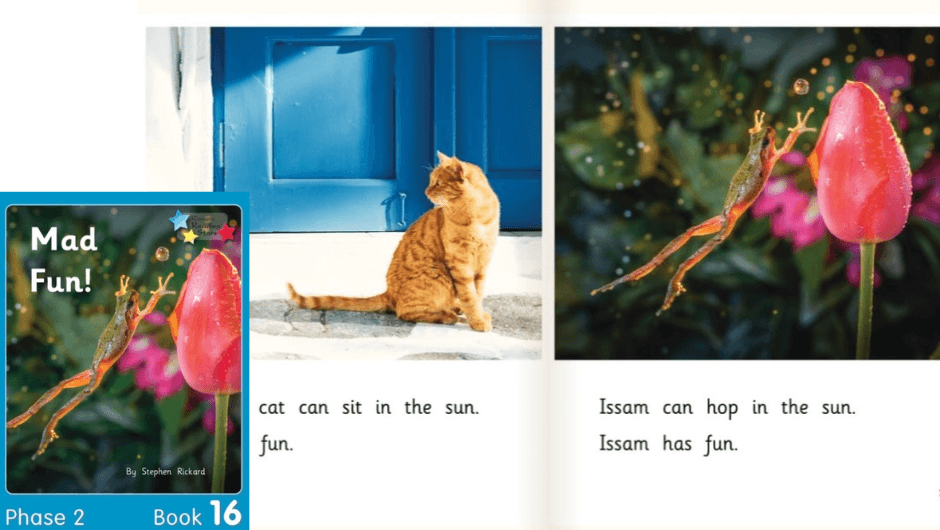 This book is full of spectacular photographs of adorable animals for your 5-year-old to marvel at. Each animal has their own little story for your child to read and they can decode words as they go. The letters, sounds, rhymes and high-frequency words in this book will help build your child's phonemic awareness, phonics and vocabulary.
5. Our Island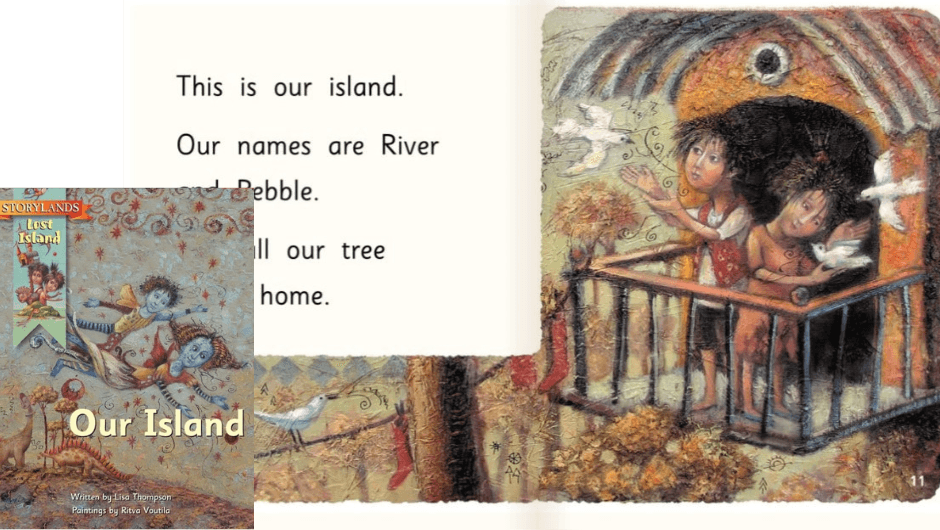 Beautifully illustrated, this magical book is sure to spark your 5-year-old's imagination as they are introduced to the inhabitants of Lost Island – from dinosaurs to fairies and tree dwellers. This is part of the Storylands series that is perfect for emergent, early and early fluent readers. Why not read them all?  
5 practical ways parents can help their 5-year-old when reading together
Nurturing your child's reading skills doesn't need to be difficult! Make it a delightful reading adventure that you can embark on together. Here are five practical tips: 
Involve your child in book selection
Let your child have a say in choosing the books they want to read. Follow their interest and it will help them to develop a lifelong love of reading. 
Engage them in pre-reading discussions
Talk about the book's cover and the title. Ask them what they think they'll find inside from the hints on the outside of the book.  
Take turns reading
Share the reading experience by taking turns with your child. This is a nice way to encourage a reluctant reader as the onus isn't only on them. 
Encourage questions
Prompt your child to ask questions about the story, characters, or anything else that piques their curiosity. This will help them develop comprehension skills and read for meaning.  
Positive reinforcement
Celebrate their reading milestones with praise and encouragement. Examples of this can be if they've sounded out a word correctly, recognised words they've been learning, or read with expression.
Try ABC Reading Eggs FREE and see your 5-year-old's reading improve in weeks!   
Get over 3,500 books for your 5-year-old to explore when you sign up for a FREE trial with our multi-award winning program. Marvel as your child hones their reading skills, boosts their confidence and develops a love for learning! Our Library includes decodable books to improve phonics skills and quizzes for comprehension and the ability to adjust book selection to be appropriate for their age. 
Free Trial
So, not only will you foster a lifelong love for reading by following these book tips for your 5-year-old, but you'll also be setting them up for academic success. Reading is fundamental to doing well in all subjects throughout school – and beyond! 
Best of all, these moments of shared reading with your little one are sure to create cherished memories too.